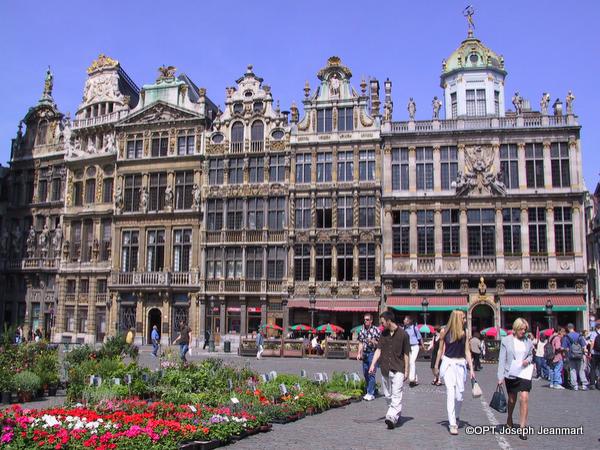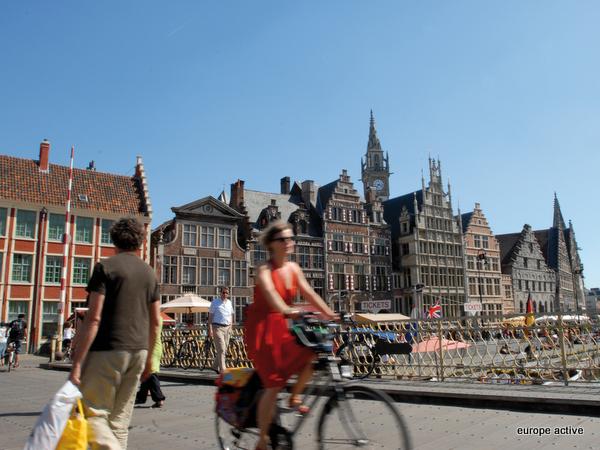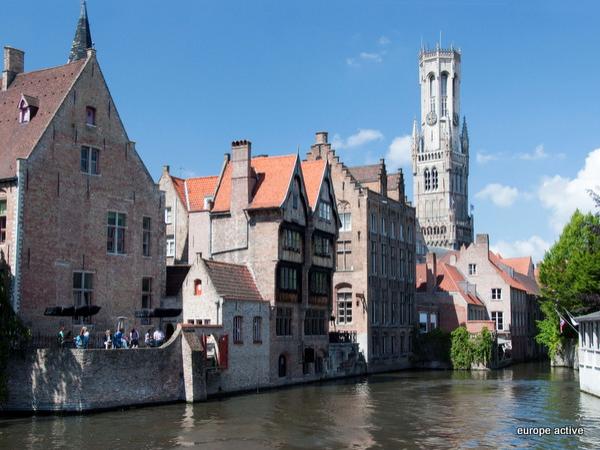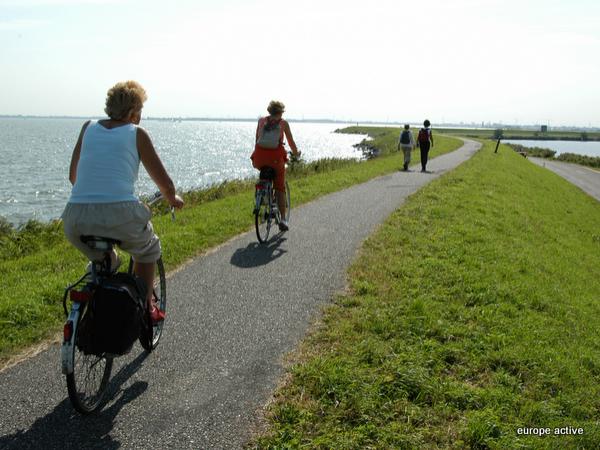 The art towns of Flanders
7 days / 6 nights
Belgium - Seas and rivers - Leisure cycling - Culture & gastronomy - E-bike tours - Self-guided - E-bike
Without guide - Families - Comfort

Last updated: 15/11/2022
price from
~540 $ [499 €]
per pers.
Astonishing and magnificent are the best two adjectives to describe Flanders and the town of Brussels. This Belgian region will offer you a great cycling holiday for all the family with beautiful itineraries set against natural landscapes. Discover Belgian haute cuisine and travel back in time while admiring the architectural masterpieces and historical monuments of Brussels and Bruges.

Calm roads and cycle path along "Vlaanderen Route à bicyclette".
Maps and Road-books detailled in english.
If you arrive by car, we advise you to park your car at your last hotel in Bruges (from 0€ to 3.50€/jour, depending on the hotel - standard or upgraded) and take a train to Brussels (50 mn).
Your day by day program
Arriving in Brussels
The beautiful town of Brussels is nothing like the megalopolises of London, Paris or Rome. Its unique architecture, palaces and art galleries will undoubtedly sweep you away and make you travel back to different times. Enjoy strolling down its web of enchanting little streets and exploring the city's biggest landmarks. These include the Grand-Place, the Atomium and the Manneke Pips.
From Brussels to Malines (65 km)
Start your first cycling day by travelling to Louvain. This town is not only famous for its universities but also for its delicious beer. Enjoy walking around Malines, near the Dijle River, and explore its historical buildings, which date back to the the dynasty of the Bourgonds. You will also have the chance to visit the Saint Rombout Cathedral and the palaces of Margareta von York and Marguerite d'Autriche. The children and children at heart will also enjoy the Museum of Toys in Malines.

Distance: 65 km.
From Malines to Bornem (30 km)
Today, you will cycle up to Bornem, along the River Rupel and Schelde. This particular stage is rather short, but it will enable you to take the train to Anvers (15 minutes ride), where you will be able to admire the town's architecture, go shopping in souvenir shops or to drink a Belgian beer in a local bar.

Distance: 30 km.
From Bornem to Gand (64 km)
Known as the historical centre of the Flanders region, Gand will offer you a great variety of mouments and places to visit, such as the towers of the Cathedral of Saint Bravo and its famous Van Eyck painting. You will also have the chance to explore the old port and the medieval castle of the dukes of Gand. Often referred to as the 'Gravensteen', this castle is now the most visited building in Gand.

Distance: 64 km.
From Gand to Bruges (52 km)
The historical centre of Bruges has been listed as a UNESCO World Heritage Site. No doubt will you notice its architectural treasures and historical gems. During your stay in Bruges, take your time to soak up the medieval atmosphere of its little streets and old markets, or to buy Belgian chocolate and drink beer. While exploring the Grand-Place in Bruges, you will also have the opportunity to taste a famous traditional dish: Belgian chips!

Distance: 52 km.
Bruges - De Haan - Bruges (55 km)
Cycle along the canals of Bruges in order to get to the picturesque little village of Lissewege and the seaside town of De Haan. Lissewege is known as the artists town. Its church is considered a lot bigger than what it was usually in a village of this size in the middle ages. Then, enjoy going for a refreshing swim in the sea or strolling down the village's peaceful beach. Boat trips on the canals of Bruges can also be organised.
Bruges is also famous for its superb museums, its culinary delights and charming belfry, which was used as the backdrop for a Hollywood blockbuster in 2008.
Ostende is also a 15-minute train journey away from Bruges.

Distance: 55 km.
Your trip ends here
Your trip ends here, after breakfast. We can also book you an additional night in Bruges or Brussels.
Possible train transfer from Bruges to Brussels (duration: 1 hour, 2 trains every hour).
Departure board
Every Saturday from the 23rd of April to the 10th of September 2022.
From the 3rd of July to the 14th of August, departure also possible on Sunday.
Technical information
Starting point
At your hotel in Brussels.
End
End of your tour in Bruges.
Accommodation
3 and 4 star hotels - double or twin bedrooms with en-suite bathrooms.

Level of difficulty
Easy: accessible to everyone including children. Road surfaces: flat. Distances: from 30 and up to 65km a day.
Carrying
Luggage transfers by vehicle (1 bag per person - 20 kg maxi)
Options
Renting a hybrid bike - 5 days : 70€
Electric bike rental - 5 days : 140€
Supplement half-board : 150€
Single supplement : 200€
High season supplement (11/06 - 20/08) : 50€
Included
7 days/6 nights in 3 and 4 star hotels, Bedroom with en-suite bathroom
6 breakfasts
Luggage transfers (1 luggage, 20kg maximum/person)
Maps and road-books
Hotline servine, including during week-end
Tourist taxes, except in Brussels and Bruges
Possibility of Half-board (6 dinners) - optionnal.
Not included
Transfer to the meeting point and from the point of dispersal
Personal travel insurance
Train fares
Parking
Lunches, evening meals - optionnal
Transfer back from Bruges to Bruxelles.
Map
Similar holidays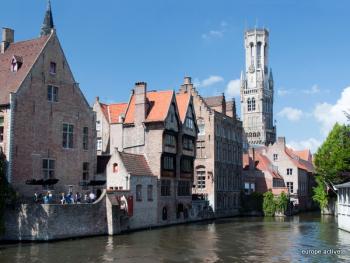 Romantic Bruges
Belgium - Seas and rivers - Leisure cycling - Culture & gastronomy - E-bike tours - Self-guided - E-bike - 6 days / 5 nights