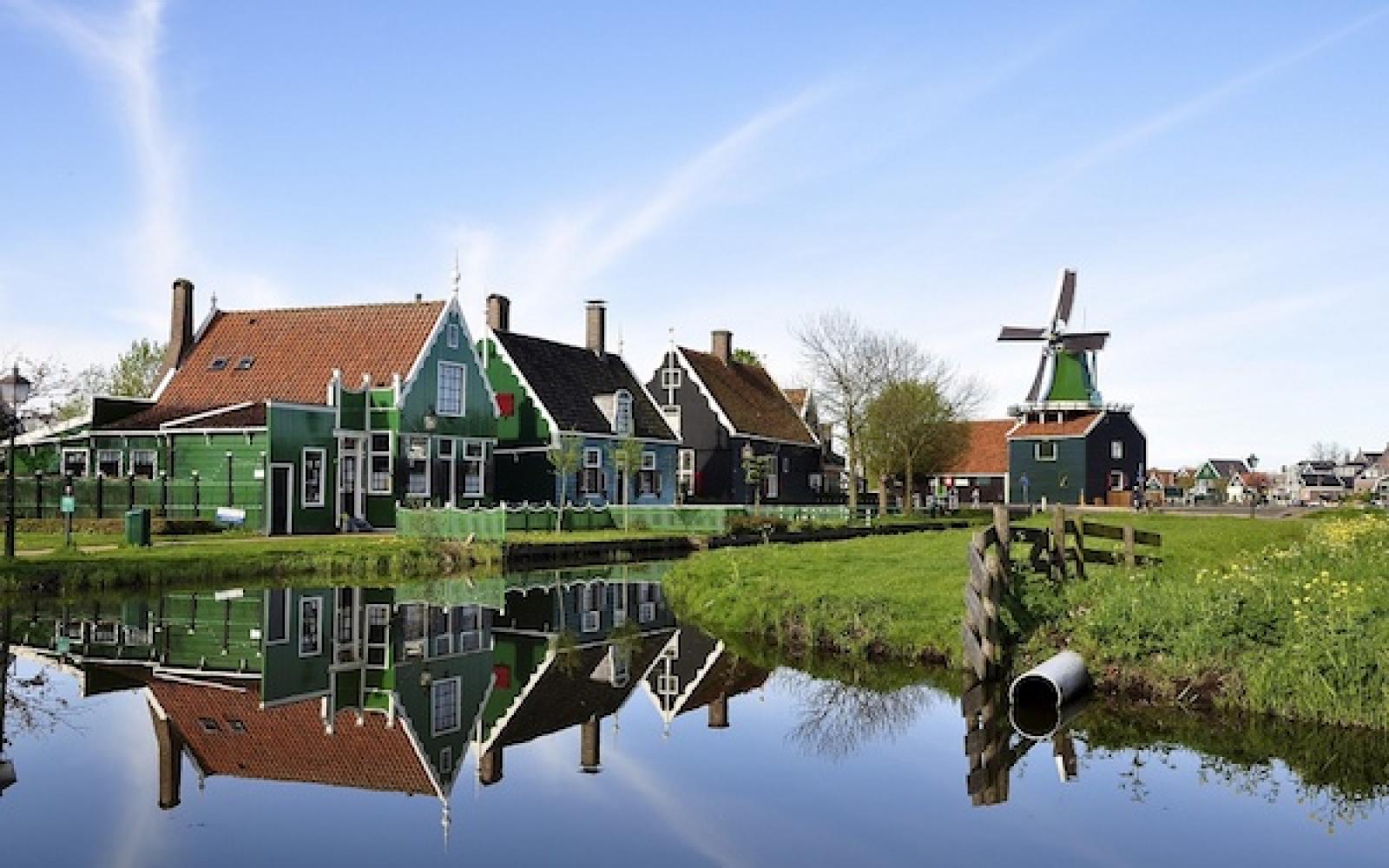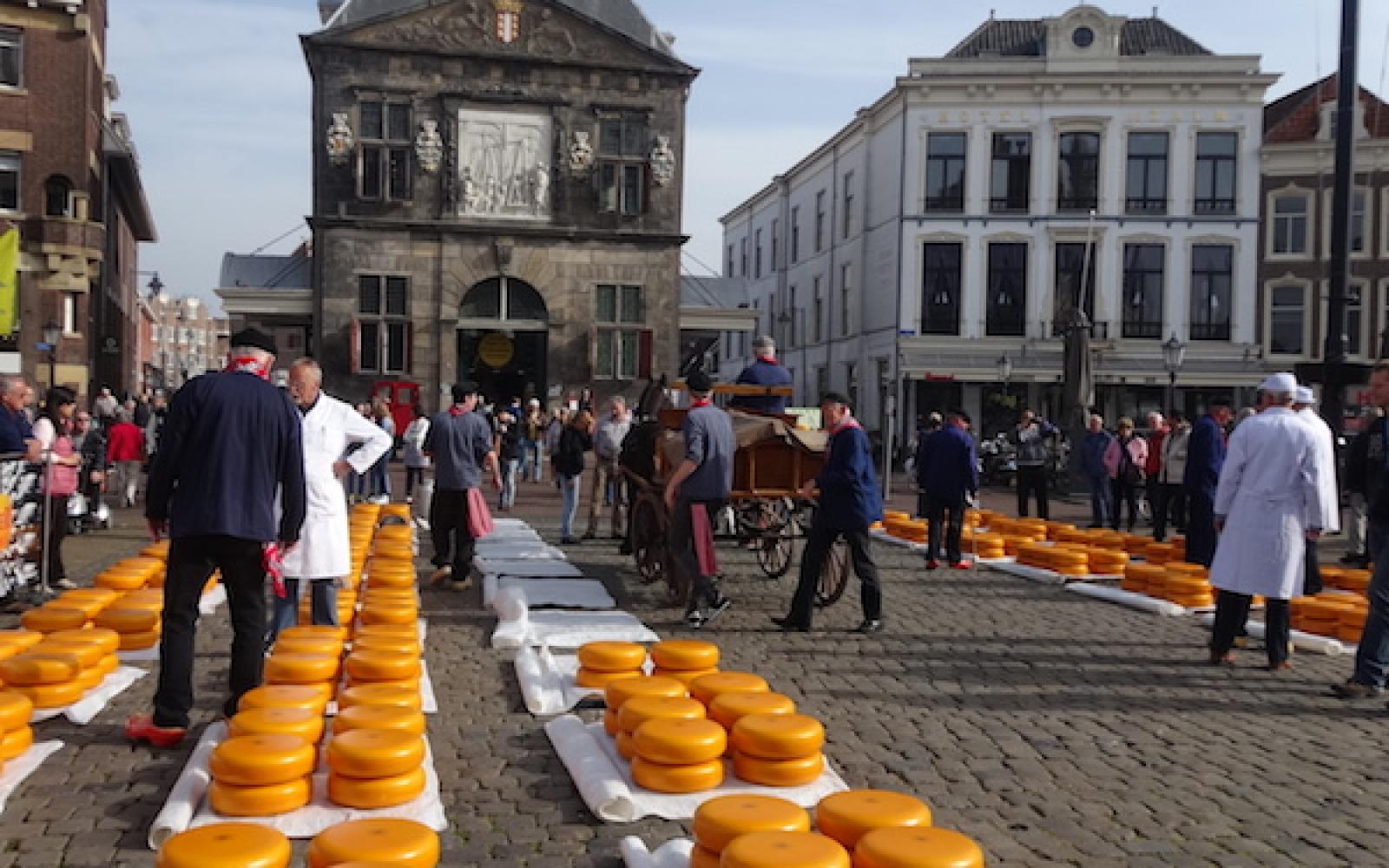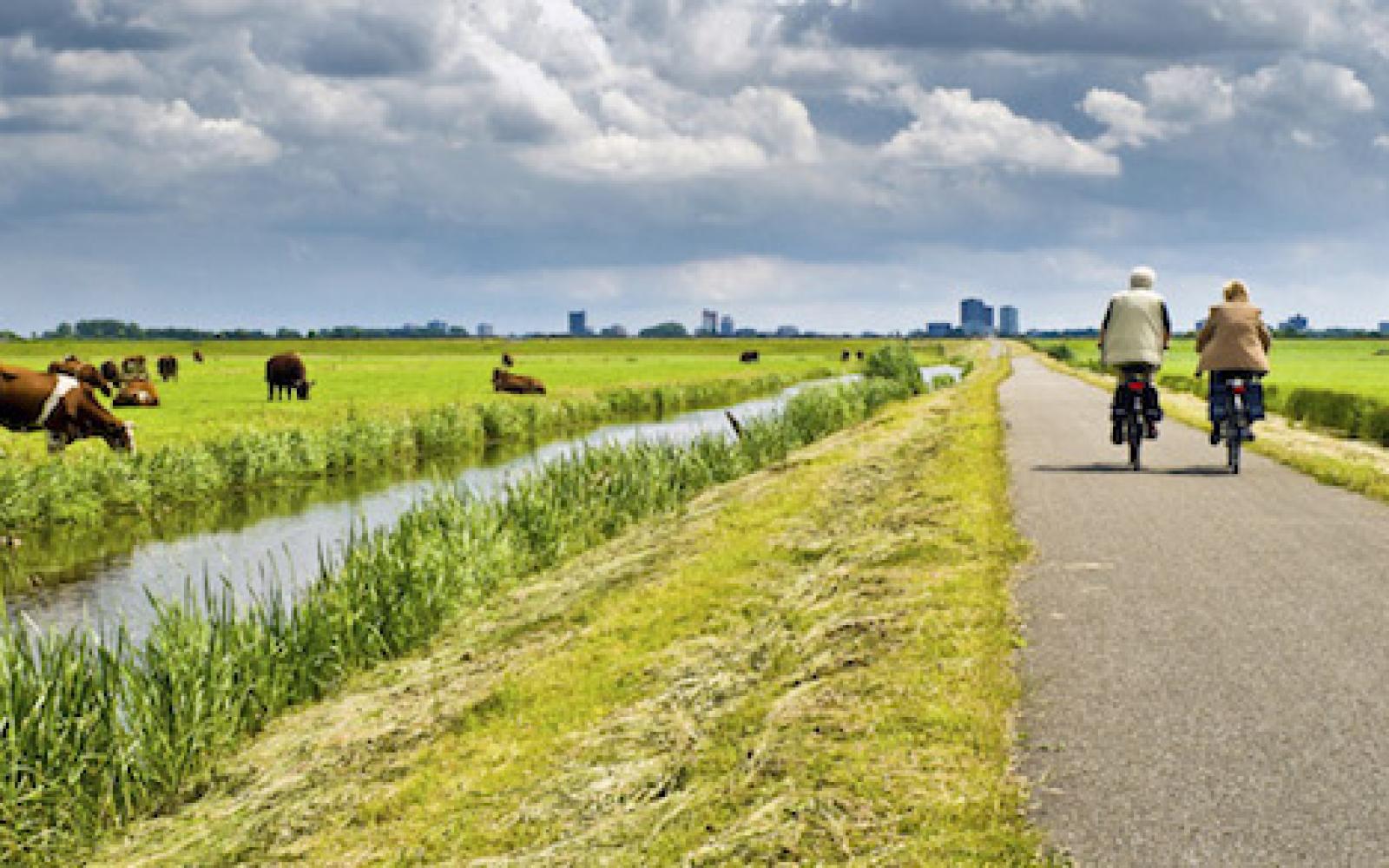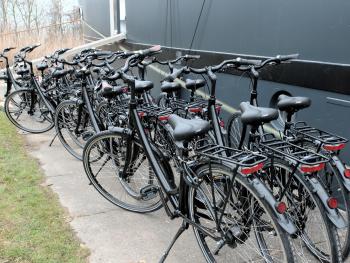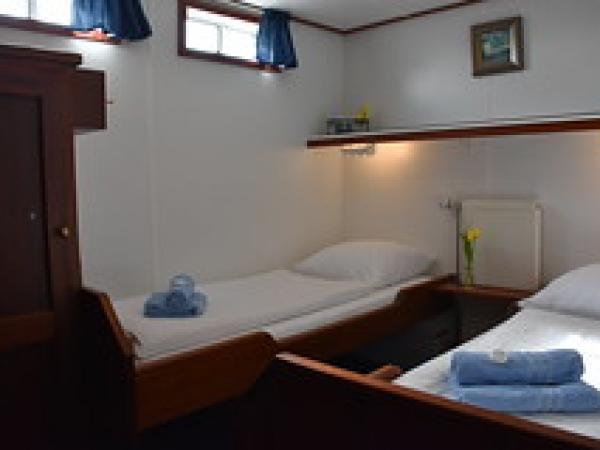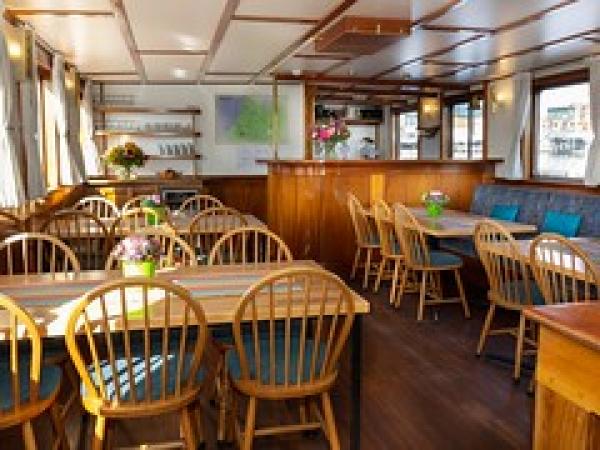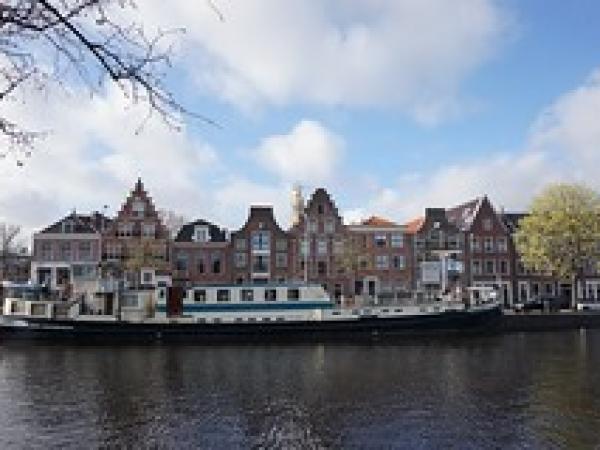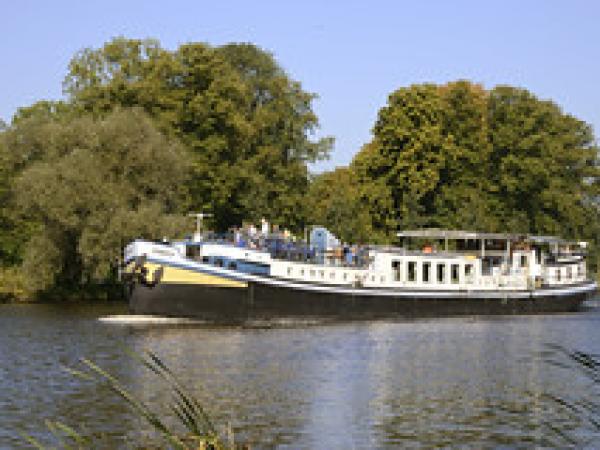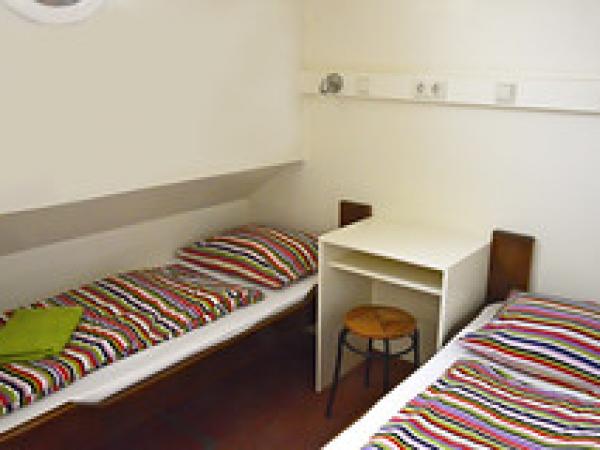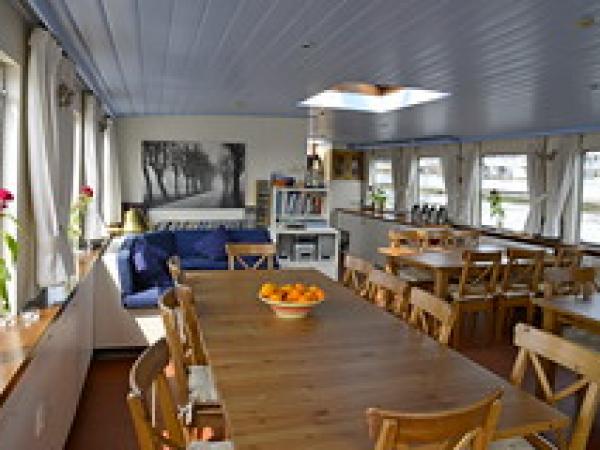 Green Heart of Holland
8 days / 7 nights
Netherlands - Leisure cycling - Guided leisure cycling - E-bike tours - Bike & Boat - E-bike - Boat & Bike - Join a group
With a guide - Comfort - No Luggage transfer - New for 2021
price from
~1043 $ [899 €]
per pers.
During your stay you will discover the "green heart" of Holland, a region steeped in history, natural attractions, world-famous cities and beautiful scenery. For eight days you will travel in style on board our comfortable and cosy barge: the Flora. Your bike cruise starts in Amsterdam with a city tour and dinner cruise, followed the next day by a taste of living history at the Zaanse Schans open-air museum in Zaandam. Enjoy a bike trip to Haarlem to visit some of the forts on Amsterdam's defence line (UNESCO World Heritage).

You will ride along the North Sea coast through the dunes along the seafront. From there you will cycle to Delft, famous for its blue porcelain. You will have the opportunity to visit a porcelain workshop. Continue by barge to the international port of Rotterdam, where you can reach Alblasserdam by bike or with a river shuttle. Visit Schoonhoven, well known for its silver, and the world heritage site of Kinderdijk with its 19 windmills. Beautiful views and pictures guaranteed!

Take advantage of the idyllic natural landscapes of southern Holland to reach Kudelstaart where the Flora is waiting for you. Cycle or sail through Amsterdam, and then enjoy your last evening on a cruise on the Amsterdam canals.
Your trip will end the next morning after breakfast.
Bike rent is optional. Guests are allowed to bring their own bicycles or E-bikes (at no extra cost). However, the crew or tour operator is in no way responsible for any damage, loss or
theft of such bicycles.
Your day by day program
Amsterdam
Boarding and check-in. The crew will welcome you on board from 14:00 in the centre of Amsterdam. Once all guests have settled in, you will have plenty of time to visit this famous city. You can take a canal tour, visit one or more museums or simply do some shopping. At 17:30 you will be given a presentation of your bike cruise, the rented bikes will be distributed and your first meal on board your barge will be served.
Amsterdam – Zaandam | Zaandam –Zaanse Schans Haarlem (24 ou 34 mi.)
After breakfast, set off on your first cycling tour to the open-air museum of Zaanse Schans, where an authentic 18th and 19th century Dutch village has been reconstructed. In the museum you will discover Dutch traditions such as windmills and the making of cheese and clogs.

You will then drive to Haarlem where the famous portrait painter Frans Has lived and worked during the 16th century.

In the evening you can take a walk through the charming city centre and the Grote Markt (market square).

You have the possibility to extend your bike tour with a visit to the IJmuiden sea locks and the Kennemer dunes. You can also visit some of the forts on Amsterdam's defensive line, which is a UNESCO World Heritage Site.
Haarlem – North Sea coast – Leiden (25 ou 34 mi.)
After breakfast, you will cycle along the North Sea coast through the dunes of the seaside via the seaside resorts of Noordwijk and Katwijk aan Zee to the university city of Leiden, the birthplace of the famous artist Rembrandt van Rijn. The historic centre is criss-crossed by canals lined with magnificent buildings dating from the 17th century and is definitely a must-see location.
The longest tour takes you from Haarlem to Cruquius and from Hillegom to Leiden.
Leiden – Delft (22 ou 34 mi.)
From Leiden you will drive to Delft, a city famous for its blue porcelain, where you will have the opportunity to visit a porcelain workshop. You can also see the royal crypt of the House of Orange, which is a must-see in the city centre of Delft.

The longest tour starts in The Hague, where you can visit the Binnenhof (parliament) and the Peace Palace (Vredespaleis) and ends in Delft.
Delft – Rotterdam – Kinderdijk | Kinderdjik – Schoonhoven – Gouda (plusieurs options de 15 à 41 mi.)
This morning you will sail from Delft to the remarkable international port of Rotterdam. Once there you can start cycling or you can board a river shuttle that will take you and your bike to Alblasserdam (30 -40 min). From there you will ride just a few kilometres to Kinderdijk, world-famous for its 19 impressive windmills. These windmills are listed as a UNESCO cultural heritage site. Don't forget to bring your camera as you will have the opportunity to visit a windmill.

From Kinderdijk you cycle directly to the Gouda cheese town. If you wish, you can take a longer tour via the silver city of Schoonhoven to Gouda, which is your destination for the day.
Gouda – Kudelstaart (28 ou 34 mi.)
The highlight of this tour is the naturally idyllic beauty of the South Holland landscape.

Today's destination is the village of Kudelstaart where the Flora is waiting for you.

You will have the opportunity to walk along many small canals and to observe old, perfectly pictured farms and small villages.

At the mooring point on the shores of the Westeinder Plassen (West End lakes) you can photograph the magnificent view or enjoy it with a wine tasting during or after dinner.
Kudelstaart – Amsterdam (13.8 mi.)
During your breakfast on board the Flora, you will head for Amsterdam. From there you can stay on board the barge while it cruises through the city to its mooring place, where you can cycle into the city via the city park "Amsterdamse Bos" and along the Amstel.

Once there, take advantage of the afternoon and evening to take a canal cruise, discover the Anne Frank House, the Rembrandt House Museum, the Royal Palace of Amsterdam and Dam Square, the heart of the city.
Amsterdam
Check-out and disembarkation right after breakfast, before 9.30 a.m.
Departure board
Flora (free version): 08/05; 15/05; 22/05; 29/05; 19/06; 26/06; 17/07; 24/07; 31/07; 07/08; 14/08.
or Gandalf (guided version): 12/06; 19/06; 26/06; 3/07; 10/07; 14/08; 21/08; 28/08 ; 04/09; 11/09; 18/09.
Departures for groups formed on request
Technical information
Starting point
Tours on the Flora begin on SATURDAY. Tours on the Gandalf start on SATURDAY.
End
Tours at the Flora end on SATURDAY. Tours on the Gandalf end on SATURDAY.
Accommodation
1 comfortable and cosy barge is available for this stay.

Flora : The Flora is a comfortable and cosy barge that can accommodate about 20 people. All ten cabins are equipped with 2 single beds with the necessary facilities and enough space to store your belongings. In two of the cabins there is a folding bed for children up to 12 years old available on request. The lounge, nostalgically furnished, has a bar, a beautiful lounge and a restaurant section where you will be served tasty dishes. Enjoy the scenery on the terrace during your cruise or when the Flora is moored in one of the picturesque harbours.


Gandalf: As soon as you arrive on board, you will feel the friendly atmosphere. The crew will do their best to make you feel at home. In your comfortable cabin you will find everything you need for a pleasant stay: a quality bed, a window that can be opened,
central heating and a private bathroom with shower, washbasin and toilet. The living room is an ideal place to relax after your bike ride and in good weather it is also nice to sit outside. From here you can see the solar panels, which make the boat run largely on green energy!
Number of people
Flora: 20 passengers/10 cabins - Gandalf: 20 passengers/10 cabins
Level of difficulty
easy tour, very flat terrain
Options
Single supplement : 450€
Triple cabin reduction (3rd child's bed only) : -100€
Discount for a departure on 8 May in twin cabin : -50€
Single supplement for departure on 8 May : 375€
Triple cabin discount for departure on 8 May : -150€
Supplement for a guided tour from 12 June to 11 September (no supplement for 18 September) : 50€
Triple cabin supplement for the period from 12 June to 11 September for a guided tour : 10€
Triple cabin reduction for a guided tour departure on 18 September : -40€
Single Supplement for the period from 12 June to 11 September (guided version) : 525€
Single supplement for a departure on 18 September (guided version) : 450€
Bike rental : 85€
E-bike rental (only on request, limited number) : 185€
Helmet rental : 10€
Bike rental insurance (breakage) : 10€
E-bike rental insurance (breakage) : 25€
Personal bike storage on the boat (limited number of places) : 10€
Storage and recharging of the personal electric bicycle on the boat (limited number of places) : 25€
1-hour cana cruise through Amsterdam (preferential rate - public price: 18€pp). Tickets must be booked in advance and handed back on board on the day of arrival. : 14€
Included
7 nights in a twin cabin on board a comfortable barge
7 breakfasts
Picnics
7 dinners (3 courses)
Coffee and tea on board
Welcome cocktail
Bathroom linen and sheets
Daily cleaning of the cabin
Daily briefings
Maps and road-book for bike outings (1 per cabin)
GPS tracks
Waterproof rear bag
Wi-Fi
English-speaking bicycle guide (Guided version: Gandalf)
Not included
Drinks
Bike or electric bike rental
Helmet rental
Personal insurance
Tips for guides (at your discretion)
Entrance fees and excursions
Transfers to/from boarding
Charges for ferries / river shuttle
Parking for your vehicle for the duration of your stay
English-speaking bicycle guide (freedom version - Flora)
Map
Videos
Similar holidays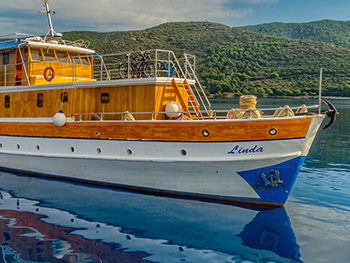 A bike cruise around Kvarner Bay
Croatia - Seas and rivers - Multi-activities - Leisure cycling - Guided leisure cycling - E-bike tours - Bike & Boat - Boat & Bike - Join a group - 8 days / 7 nights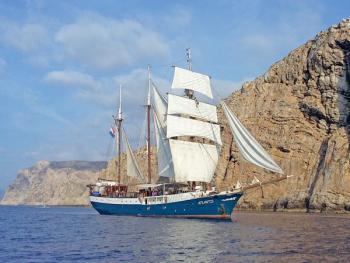 Sail & Bike in Tuscany
Tuscany - Seas and rivers - Guided leisure cycling - E-bike tours - Bike & Boat - E-bike - Boat & Bike - Join a group - 8 days / 7 nights