Passport Tuscany
Tuscany, a region of Italy that cannot be ignored, is located north of Rome in the centre of the Italian peninsula. You will be seduced by its art of living "la Dolce vita", its romantic cities such as Firenze, Pisa, Siena, which amaze by its architecture, its fountains, its historical heritage and its gastronomy...
Beautiful sites, wonderful landscapes, the discovery of this Italian region by bike as proposed by our agency EUROPE ACTIVE, is by far the most suitable.
Some of our favourite trips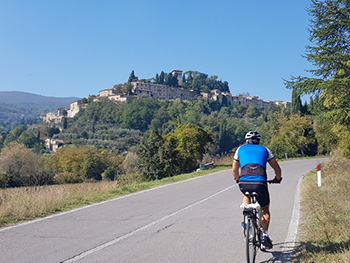 Follow the route of the world renowned vintage bike race, the Eroica, ...
View program
price from
~956 $ [880 €]
per person
Practical Tuscany
Customs formalities:
For residents of the European Union, no visa is required to enter Italian territory.
For residents outside the European Union, please contact the Italian Embassy nearest to your place of residence.
Access:
Tuscany is very well served by plane, train, car or ferry.
By Plane
Air France operates 5 direct flights with 3 daily flights from Paris Charles de Gaulles to Firenze.
Easyjet, Ryanair and Vueling offer attractive fares by booking in advance from several metropolitan cities.
Departures from Switzerland are operated by Swiss air with 3 daily flights from Zurich to Firenze.
For Belgium, Brussels Airlines also provides flights to Tuscany from Brussels.
By boat
The port of Livorno will allow you to discover Tuscany by sea.
sea connections are provided by Corsica ferries, Grimaldi Lines and Moby from Marseille, Nice and Corsica; Sardinia and Sicily to the port of Livorno and Piombino.
By train
Rail transport is mainly in Milan if you come from a European city. You will then have to take a frecciarossa to Firenze or Pisa. The Trenitalia company provides most of the connections.
By car
From Nice it takes 4 hours to Pisa and 4.5 hours to Firenze. From Geneva: 6h00, and 5h45 from Zurich.
Preferred periods:
With its mediterranean climate, mild in winter and warm in summer, Tuscany is the ideal region for practicing biking.
However, spring and autumn are ideal seasons. We advise you to prefer the period from april to october, avoiding the summer months very hot for cycling.
Climate:
Tuscany's climate is typically Mediterranean: the coastal area has a hot, dry summer and a mild, rainy winter. Rainfall is concentrated between mid-Autumn and winter, although it is very low.
For a cycling holiday in this region, we advise you in priority the months of April, May, June and September. If you cannot do otherwise, make sure to favour short stages, starting early in the morning.
Average temperatures (Firenze) source fr.climate-data.org
| Month | Jan | Feb | Mar | Apr | May | Jun | Jul | Aug | Sep | Oct | Nov | Dec |
| --- | --- | --- | --- | --- | --- | --- | --- | --- | --- | --- | --- | --- |
| Min (C°) | 2 | 3 | 5 | 8 | 12 | 16 | 18 | 18 | 15 | 11 | 7 | 3 |
| Max (C°) | 9 | 10 | 14 | 18 | 23 | 28 | 31 | 30 | 26 | 20 | 14 | 10 |
Average rainfall (Firenze) source www.climatsetvoyages.com
| Month | Jan | Feb | Mar | Apr | May | Jun | Jul | Aug | Sep | Oct | Nov | Dec |
| --- | --- | --- | --- | --- | --- | --- | --- | --- | --- | --- | --- | --- |
| Rain (mm) | 60 | 65 | 65 | 85 | 70 | 55 | 35 | 55 | 80 | 105 | 115 | 80 |
| Days | 8 | 7 | 8 | 10 | 8 | 6 | 4 | 5 | 6 | 9 | 9 | 8 |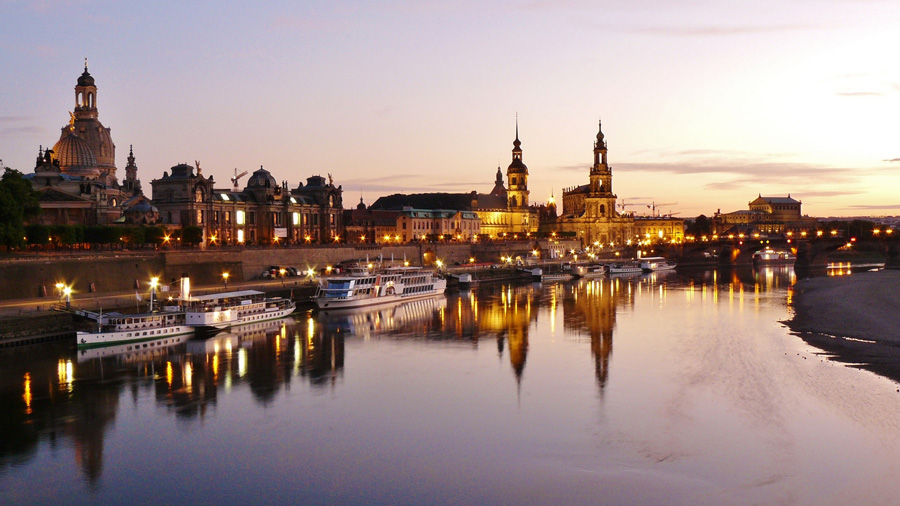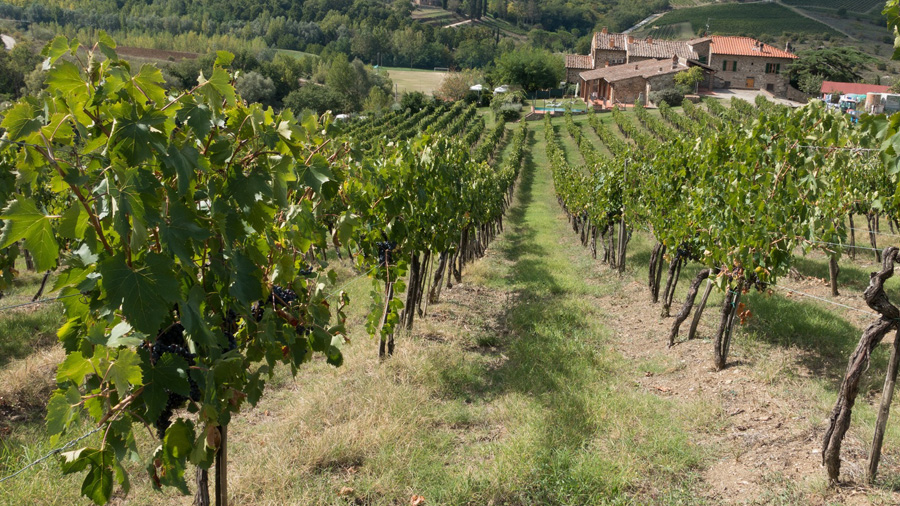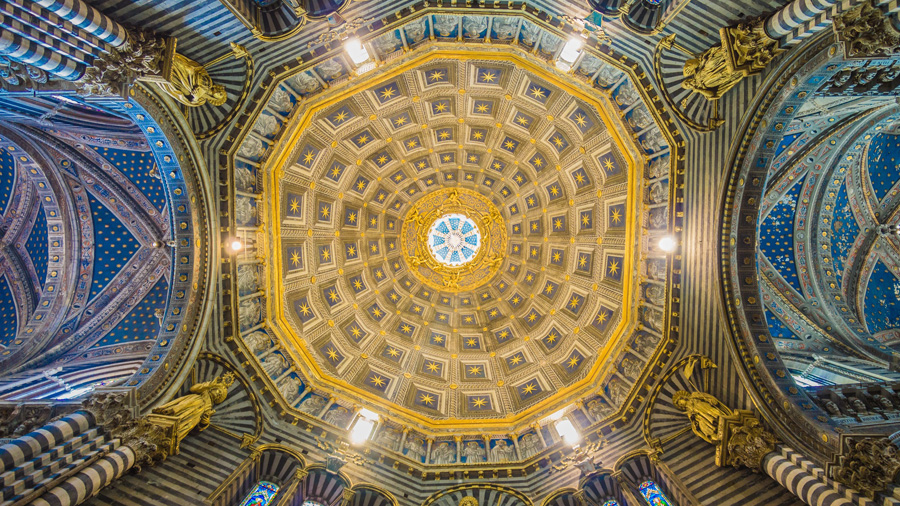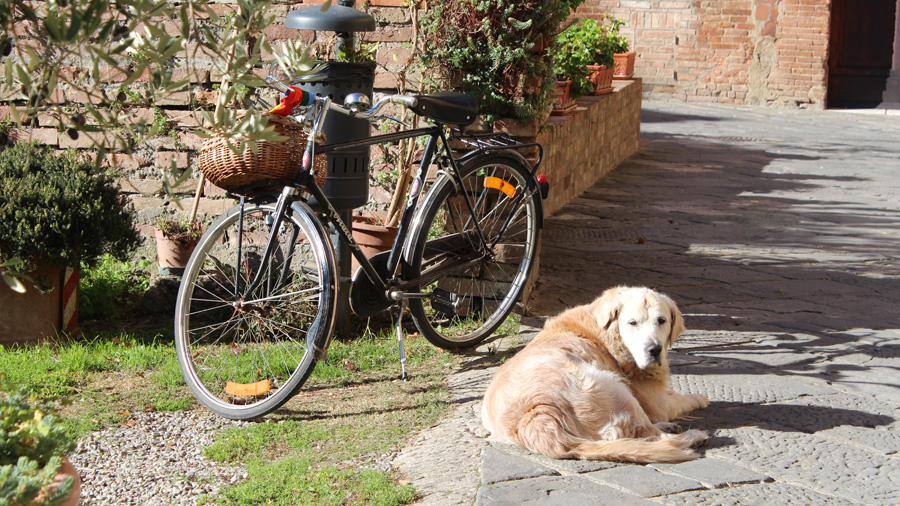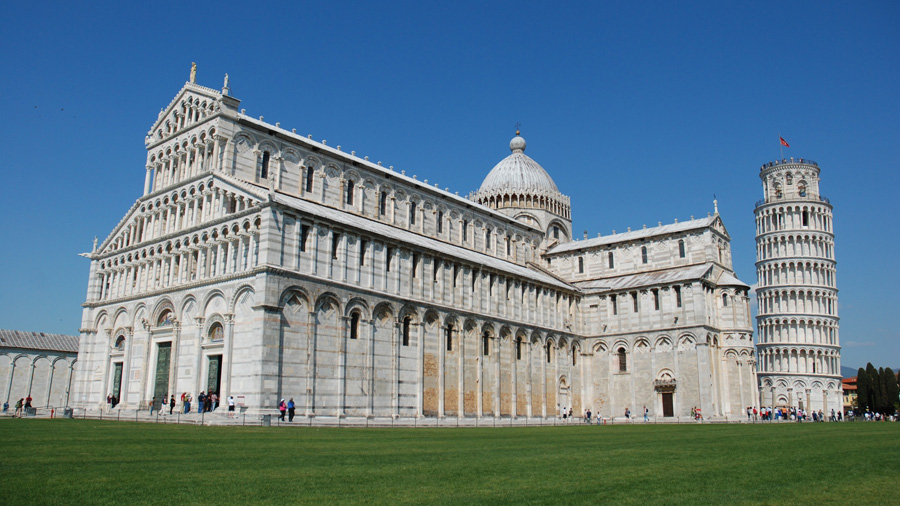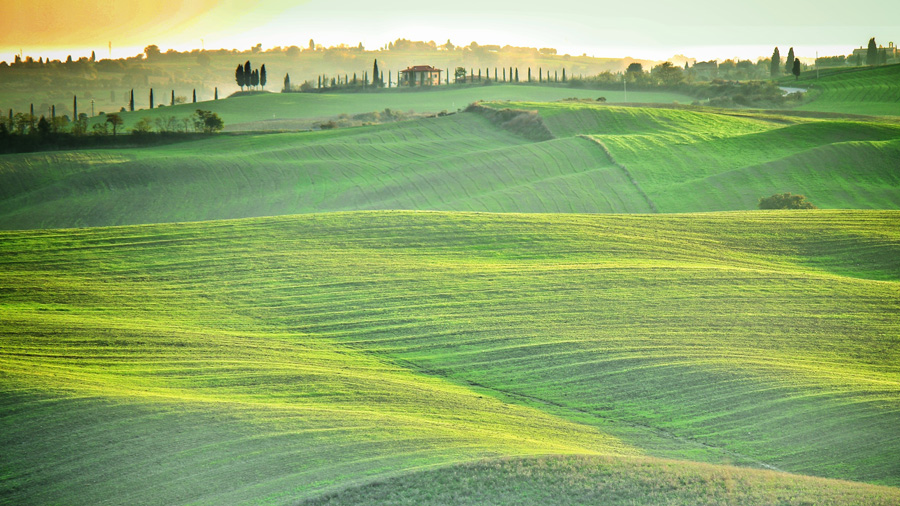 Accommodation:
The accomodation used in Tuscany is a mix of bed and breakfast, small charming hotels (3 or 4 stars) that privileged authenticity and proximity, rigorously selected for their cleanliness and practicality criteria for cyclists.
Europe Active thus offers nights in 2, 3 or 4 star hotels and top-of-the-range accommodation in the heart of the cities. But we also offer charming hotels and nights in agritourism.
Catering:
The traditional Tuscan cuisine is a rich and varied Mediterranean cuisine with 3 types of cooking: that of the land found in Firenze, that of the coast in Livorno with its seafood specialities and that of the Maremma characterised by truffles, porcini mushrooms and wild boar.
Tuscany is also known worldwide for its extra virgin olive oil, chianti* (wine), pecorino (cheese) and bistecca (red meat).
Bread, olive oil and herbs such as rosemary and thyme are the main ingredients of Tuscan cuisine, for example in antipasti. Typical dishes not to be missed are acquacotta (fried mushrooms on toast), pecorino cheese, egg celery onion tomatoes, bistecche di maiale (pork on the embers), bruschetta, typical pasta (pici) and local cold cuts such as Mallegato ham or Biroldo della Garfagnana.
Italian cuisine is more than just pizzas and spaghetti bolognese. Take advantage of your stay by bike to build up a real gastronomic itinerary, to discover all the flavours of traditional Italian cuisine, and savour the Dolce Vita at each of your meals.
Don't forget the traditional Italian ice-cream (Gelato) to be enjoyed for a cooler break, and take the time to order a coffee on the terrace: the word "caffè" naturally refers to an espresso, the "Cappuccino" is probably the most famous and loved coffee throughout Europe, but avoid ordering it at the end of the meal as it is not appropriate. Experiment with caffè latte, caffè macchiato, marocchino, shakerato, caffè americano or opt for a cioccolate calda (hot chocolate, Italian style, thick).
Breakfast is generally suitable for cyclists and should get you through the day. A snack at midday will be an opportunity to take a break from your stage, as recommended in your road book.
Buon Appetito !
(* to be enjoyed with moderation when cycling!)
Money and budget:
Euro is the official currency, as in the rest of Italy. Most businesses accept credit cards with or without contact.
An ice cream costs about 2 euros and a coffee costs 1 euro (2018).
Must-sees:
Travel the most beautiful roads of Tuscany with varied itineraries from Pisa to Firenze enjoying the magnificent architecture, gastronomy and visits with a suitable itinerary between hills and villages.
In Pisa don't miss Piazza di Cavalleri, Piazza del Duomo with its leaning tower or Corso Italia. You will have the opportunity to cycle through the Val di Chiana along the sentiero della Bonifica between Arezzo and Chiusi.
You will be charmed by Lucca, a fortified city, one of the most beautiful in Tuscany, without forgetting Siena with its unique medieval architecture and its beautiful fountains in the shape of animals.
In Firenze, an unmissable stopover, there are many visits not to be missed: the Duomo, the Baptistery, the Palazzo Davanzati, the Ponte Vecchio, the Torre di Arnolfo for the view, the bell tower. The town centre and its pedestrian streets are also worth a visit.
Particularities:
Tuscany is a region with a unique medieval architectural characteristic, fortified towns but also rich in the beautiful forests of the Montagnola and the Val di Merse.
Thanks to the topos guides spotted and written by Europe Active, your cycling trip will make you discover Tuscany from the inside.
Bike rental:
The bikes available for hire are road bikes, hybrid or electric bikes (Ebikes). The equipment provided are: helmet, GPS and rear bag. In case of puncture, you have a repair kit and a pump. The bikes are always serviced between each rental.
Rent on site or come with own bike?
It's tempting to want to come with your own equipment when you're used to it. Apart from the space that a bicycle takes up in addition to luggage, it can also be damaged in transport and airlines do not always offer the possibility of transporting them to Tuscany.
Don't panic, renting allows you to benefit from a quality service: the equipment is robust and adapted, the Trek brand is privileged. It also allows you to experiment with other types of bikes: a Carbon road bike or a VAE which will be a real ally in the dusty climbs and will help you in your efforts against the wind. The autonomy of the batteries is largely sufficient for daily stages up to +/- 80km.
If you have your own bike, make sure you have it serviced before you leave, that the tires and brakes are good. This brings additional costs to your stay. And if you have a problem on the spot, the holiday can become complicated. Be careful when transporting on a rear bike carrier, check the bike's fixings and the legibility of the number plate.
Keep in mind:
A bright yellow jacket must be worn at dusk and in case of poor visibility (fog, heavy rain, etc.)
Helmets are mandatory until 12 years old and highly recommended for all.
Some of the cycle routes use low-traffic roads, which are shared with cars: keep to the right, in single file.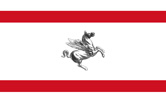 Identity Card
Name:
Tuscany
Main city:
Firenze
Currency:
Euro
Population:
3 739 769 (2017)
Surface Area:
22 987 km²
Time Zone:
Paris (GMT+1)
International Code:
+39